"Unsettled" is another book I received for review via
WT
. The book revolves around an old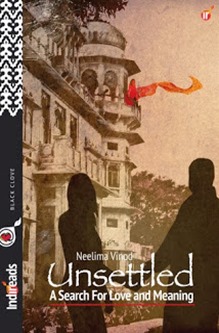 abandoned mansion somewhere interior of Kerala which is hounded by a love-spurned
yakshi
. . Into this mansion walks in a young warring couple, in hunt of the original love scrolls guarded fiercely by this Yakshi! The plot after that is actually quite predictable at least for those from Kerala bought up on a steady diet of Yakshi stories **....
But what really worked for me is how well the story was scripted! The story was weaved beautifully and you could almost feel yourself flowing along gracefully..... I would suggest you pick this book solely for this reason! Well, if you have visited the
author's blog
, her command over language wouldn't really surprise you.... A "heart poet" is how she describes herself.
What I am really curious is to know if the plot was predictable for readers from other parts of India.....
** -
Pheno
's grandfather had an encounter with a yakshi in his youth and it gave him such a fright that he soon came down with a fever which led to his untimely death.......